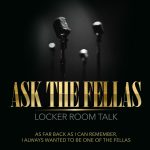 Episode 71
• (6:00) Can you ask your female co-worker to remove their mustache via suggestion box?
• (14:45) Do you have to take the price off of food you bring to a potluck?
• (21:50) Rules & tips to hook up at an office Christmas party.
• (45:35) Should you buy your co-workers gifts?
• (58:25) FAMILY SUCKERS: Have you ever turned down someone when they asked for you to be their godparents? dad
• (1:01:52) Should other professions let you know its their first day? Like a surgeon?
Join Jerrokee, Sho'Mar, Micktorious, and Barlos discuss some of the most thought provoking and talked about topics known to man. We say what you aren't willing to admit in public.