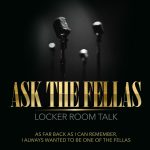 Episode 72
•  (6:02)  LISTENER QUESTION: I have a girlfriend, and I have a friend that is not very good looking and flirts with me, but my girl is not jealous of her.  I have another friend that is good looking, but she does not flirt with me and my girlfriend is very jealous when she is around.  Why are women only jealous of other good looking women?
•  (17:45)  Have you ever kept a sex trophy?
•  (24:06)  Micktorious finds his first porn called Assanova.
•  (30:51)  Technology is adapted to pornography extremely quickly!
•  (35:06)  Is it ok to go to the strip club with (blank)?
•  (45:20)    LISTENER QUESTION:  What makes a woman extremely promiscuous?  And what would make a woman prudish?
Join Jerrokee, Sho'Mar, Micktorious, and Barlos discuss some of the most thought provoking and talked about topics known to man.  We say what you aren't willing to admit in public.