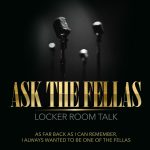 Episode 74
• LISTENER QUESTION: Can you be with someone purely for the money?
• (15:15) BONER PILLS: Follow up: What ever happened to the result of the
• (20:20) Ramon tells us that we are FUCKING CRAZY!
• (23:05) How it all started
SPECIAL THANKS: To our favorite show's co-host, Ramon from Chicano Shuffle. We had too much fun that we forgot how to record a listenable show! We hope he agrees to join us some time in the future!
Join Jerrokee, Sho'Mar, Micktorious, and Barlos discuss some of the most thought provoking and talked about topics known to man. We say what you aren't willing to admit in public.