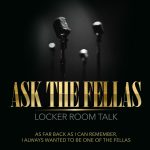 Episode 75
Happy New Year, everyone!
New Year, New Memes!
• (7:05) Why do men find sluts (flirty and sexually promiscuous) alluring?
• (11:25) LISTENER QUESTION: How do you split the bill when a group of friends go eat at a restaurant?
• (25:00) Racism in a can. We will try to stay away from Sierra Nevada Hazy Little Thing IPA.
• (26:00) We talk about Sho'Mar, traveling to Mexico and our family stealing items from our room, hoping you leave and not notice.
• (35:50) Men attending Baby Showers.
• (42:35) LISTENER QUESTION: What are the rules for Secret Santa and gift buying guide for Secret Santa.
Join Jerrokee, Sho'Mar, Micktorious, and Barlos discuss some of the most thought provoking and talked about topics known to man. We say what you aren't willing to admit in public.