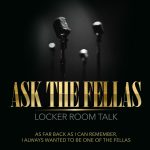 Episode 77
•  (01:00) Have you ever been scammed by a street vendor?  
•  (16:20)  What's the best part of being single.
•  (32:00) Useless Pets.
•  (39:45) Think_Sexier's Post: The week leading up to Christmas and Valentine's Day is the time for the most breakups.
•  (48:45)  Houston Astros and Boston Red Sox were caught and punished for cheating in 2017 and 2018, respectively.
Join Jerrokee, Sho'Mar, Micktorious, and Barlos discuss some of the most thought provoking and talked about topics known to man.  We say what you aren't willing to admit in public.