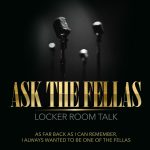 Episode 78
•  (04:05)  Why would a 13 year old shave his pubic hair?
•  (14:28)  Why would a girl wear a button up shirt with 3 unbuttoned buttons.  Do they want men to look/stare/admire their cleavage?
•  (24:27)  Getting to know Stephen Martinez from the Megaman podcast.
•  (35:55)  Finding love on Tinder and Plenty of Fish.
•  (47:35)  Road Rage in Los Angeles, California.  Are you willing to get crazy with other drivers if they piss you off?
•  (59:15)  We say our goodbyes.
Join Jerrokee, Sho'Mar, Micktorious, and Barlos discuss some of the most thought provoking and talked about topics known to man.  We say what you aren't willing to admit in public.