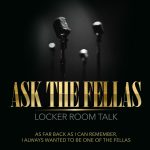 Episode 80
 •  (04:20)  BARLOS RANT: Jerokee gets confronted about last week's show.
•  (11:20)  What if you are down to your last $20 and you have a date tonight?  Design a date where you are an extreme diet.
•  (23:30)  Fundraising ideas to get your friend out of jail.
•  (31:10)  Have you ever been a part of a dangerous or weird drug buy?
•  (36:40)  Have you ever stolen anything from work?
•  (46:35)  Have you ever had a pet that you were extremely attached to and treated it like family?
Join Jerrokee, Sho'Mar, Micktorious, and Barlos discuss some of the most thought provoking and talked about topics known to man.  We say what you aren't willing to admit in public.