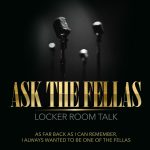 Episode 81
•  (06:55) Hood Rats (The Neighborhood Hoe) play a vital role in keeping the peace in the neighborhood.
•  (23:21) What advice would you give your boy when entering high school?
•  (32:00) FRIEND ETIQUETTE: Should the driver pay for parking on trips longer than 15 minutes?
•  (44:45) Born again…
Join Jerrokee, Sho'Mar, Micktorious, and Barlos discuss some of the most thought provoking and talked about topics known to man.  We say what you aren't willing to admit in public.
Special Thanks to the Chicano Shuffle for creating the Ask The Fellas Theme Song!