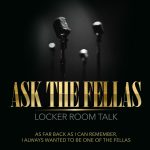 Episode 86
•  (03:14) Experiencing the masses stockpiling food and supplies in preparation for a possible quarantine. We visited Sam's Club, Walmart, Food 4 Less, and small Mom & Pop Shops.
•  (24:40) Micktorious explains why he always says "Yeah, Man" before many sentences.  Barlos describes a time where a Lesbian almost beat up our friend because he tried to pickup on her girlfriend.
•  (34:50) Are you prepared to self-quarantine if the Governor makes it mandatory.  Do you have enough food?  Do you have enough things to do without losing your mind?
•  (42:40) LISTENER QUESTION: Why do guys send unsolicited dick pics?
•  (56:26) ATF OVERTIME: Sho'mar is upset that the Houston Astros will not be able to get served justice soon enough.
•  (1:02:10)  Do you have a gun to protect your house from the scavengers?
•  (1:12:50)  How long before the world returns to normal?  Can we capitalize from this catastrophe?
Join Jerrokee, Sho'Mar, Micktorious, and Barlos discuss some of the most thought provoking and talked about topics known to man.  We say what you aren't willing to admit in public.
Special Thanks to the Chicano Shuffle for creating the Ask The Fellas Theme Song!