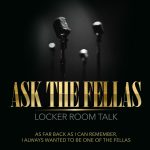 Episode 88
•  (10:45)  Talking about Tiger King. 
•  (23:10)  Has anyone hurt you so bad that you wanted revenge at all costs?
•  (28:50)  Have you ever done something highly illegal and you had an accomplice?
•  (41:42)  Should you do business with friends or family?
•  (48:50) Have you met some very shady businessmen?
Join Jerrokee, Sho'Mar, Micktorious, and Barlos discuss some of the most thought provoking and talked about topics known to man.  We say what you aren't willing to admit in public.
Special Thanks to Ramon and The Chicano Shuffle for creating the Ask The Fellas Theme Song!