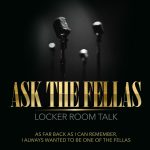 Episode 98
•  (0:20)  LISTENER QUESTION:  Should I tell my cousin that he's adopted.
•  (11:36)  What if you find out that you've been having sex with your cousin?
•  (19:48) The Fellas created The Alcoholics Crew back in college.
•  (26:40)  10 things that are only normal in porn movies.
•  (40:00)  LISTENER  QUESTION: What is the secret to maintaining a long term friendship like the Fellas have?
Join Jerokee, Sho'Mar, Micktorious, and Barlos discuss some of the most thought provoking and talked about topics known to man.  We say what you aren't willing to admit in public.
Special Thanks to Ramon and The Chicano Shuffle for creating the Ask The Fellas Theme Song!