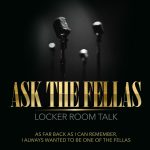 Episode 100
•  (0:20)  Celebrating 100 episodes!
•  (14:17)  BARLOS RANT: Why do women deform their asses with plastic surgery?
•  (22:30)  Boobies and Vaginas!
•  (36:33)  Barlos is disappointed in seeing a vagina!?
•  (37:30)  What celebrity do you think has the hairiest private parts?
•  (39:40)  Would you pretend you were gay to get a dream job?
•  (49:49)  Have you ever gotten your salad tossed?
•  (57:30)  How do you ask a woman for anal sex?
Join Jerokee, Sho'Mar, Micktorious, and Barlos discuss some of the most thought provoking and talked about topics known to man.  We say what you aren't willing to admit in public.
Special Thanks to Ramon and The Chicano Shuffle for creating the Ask The Fellas Theme Song!